Sheep Inc. the first carbon-negative fashion brand on earth.*
*And the first to include a sheep with every purchase.
Super-sweaters from ultra-fine Merino wool.
Soft as cashmere. All the benefits of wool. Click for more.
Not all wool is created equal.
Our sweaters are made from wool so soft, strangers will want to stroke you. 100% New Zealand wool. From the happiest Merino sheep about. Spun into Cashwool yarn in a mill in the foothills of Northern Italy that runs on 100% renewable energy. Cashwool means softer than cashmere. With the temperature regulating benefits of wool. Nature's technical fabric. It's a new level of soft.

Inspired by nature. Designed for life.
5 colours. 1 unisex style.
Sheep included.
Click to find out more about ovine adoption.
Yes. It's a real-life sheep.
Let's face it. It's all got a bit out of hand. We've lost touch. With where things come from. With the journey things have taken before we buy them. With the impact they have on the planet. That's why when you buy your sweater we allocate you a real-life sheep from the same farm your sweater's wool comes from. New Zealand-based. One of many. One of a kind. Two ears. Four legs. And a cloud-soft fleece of Merino wool. Each sheep has an RFID tag in its ear. This allows you to follow its day-to-day life down on the farm. And allows you to be kept up to date on its major life events. We'll send you updates on how it's getting along. From its current location, to lambing and shearing. It's our way of bringing you back in touch.

100% traceable
Total transparency.
Each sweater has a tag in the hem, laser-engraved with a unique serial number. Inside is NFC technology. A tap of the phone gives you access to the full creation journey of the sweater.
That means full transparency. From which farms the wool came from, to the name of the person who hand-finished your sweater. It's all there. Just a tap away.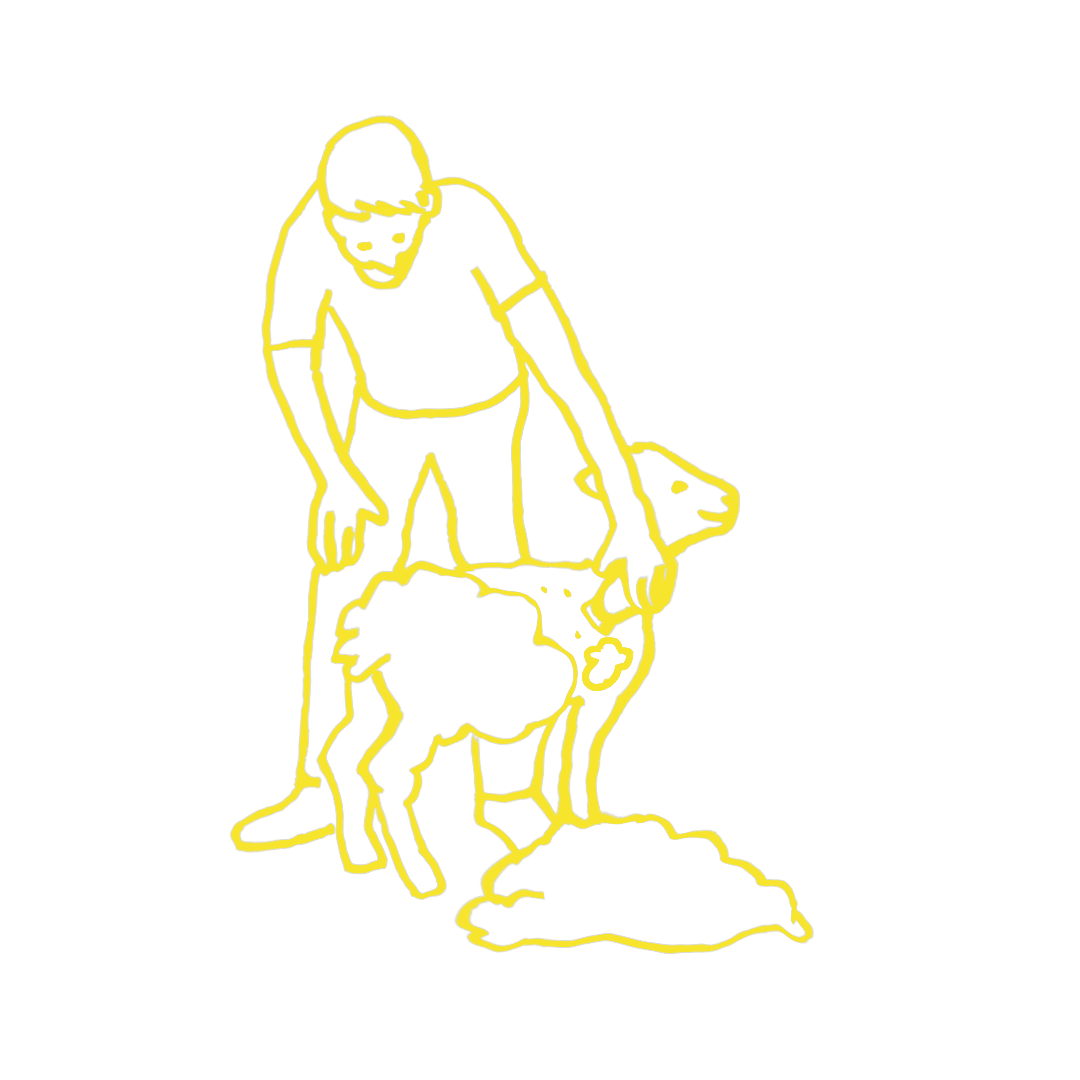 Why carbon-negative?
Carbon-Negative. Future-Postive.
The fashion industry is one of the most polluting out there. A wolf that's eating up the planet. And if things continue as they are, by 2050 fashion will be responsible for one-quarter of the world's carbon-dioxide budget. The rules have to change. 'Sustainable' isn't good enough. Carbon-neutrality doesn't cut it. We need to start fixing things.
We are 10x carbon-negative. How? We invest money from every sale into environmental projects to mitigate ten times over the carbon impact of each sweater. Projects vetted by a team of climate-change experts. Greenwashing? Show us a better way, and we'll go with you. All of this won't fix climate change. But it will help.
What we do
Our plan to fix fashion.

Step 1: Design a super-sweater
We make the best sweaters you will ever wear. Out of Merino wool so soft strangers will want to stroke you. Designed to become your new favourite. And stay that way. Each unisex sweater has unique hand-finished detailing. Each comes with an individually numbered tag giving you access to your sweater's full creation journey.
Step 2: Include a sheep.
Every sweater comes with a real-life sheep included. An ovine adoptee living on one of the farms your sweater's wool is from. A tag in its ear allows you to follow its day-to-day life. We will send you regular updates on how it's getting along. Where it is. What it's up to. When it has a haircut, when it gives birth. Small things to remind you that everything you wear starts out somewhere. In our sweaters' case, it all begins with a sheep.
Carbon-negative Future positive
Step 3: Be carbon-negative
We put 5% of our revenue into biodiversity projects that have been carefully vetted by a panel of climate-change experts. These projects mitigate the carbon impact of your sweater (and of your sheep) ten times over. Making us the first – and we hope by no means the last – carbon-negative fashion brand on earth. And you a trailblazer of sorts.