We are carbon-negative.
Click to find out why.
Carbon-Negative Future Positive
The fashion industry is one of the biggest polluters on earth. A wolf in sheep's clothes, eating up the planet. 'Sustainable' won't do. 'Carbon-neutral' doesn't cut it. It's time to start fixing things. We dedicate 5% of our revenue towards biodiversity projects. This allows us to offset around 325kg of carbon per sweater. Ten times its footprint. These investments are carefully vetted by an independent advisory panel of climate change experts. Of course, offsetting doesn't mean a free pass to environmentally misbehave. You have to also be aiming for the highest sustainable standards. As we do. All of this won't fix the climate-crisis. But it will help.
Our investments
We invest 5 % of our revenue into biodiversity projects across 3 areas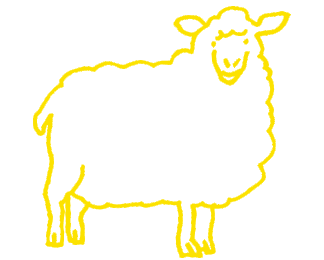 1. Farm Projects
These are projects happening on our New Zealand farms, ranging from revitalising biodiversity to protecting endangered species. Our aim is to make a positive impact in the places where the wool we use to make our sweaters comes from.
2. Industry Projects
These are projects happening in the worlds of both fashion and agriculture, for example schemes to revitalise areas affected by over-farming. Our aim is to mitigate the overall impact of the industries we are involved in.
5 % Revenue 10x impact.
3. Worldwide
These are projects to help places and people that need it most. Our aim here is to make sure we are flexible in deploying aid.

Carbon-negativity equals future-positivity.

Current project sweater fund will invest in
Meru and Nanyuki Community Reforestation, Kenya
This community reforestation project based in the foothills of Mount Kenya combines hundreds of individual tree planting activities and enables local communities to improve access to food and create additional sources of income. It enables smallholder farmers, to voluntarily plant trees on their land. The project also provides training and facilities to improve crop production.
The project delivers multiple UN sustainable development goals. These include: No Poverty: Agricultural training improves household crop yields and creates marketable commodities. Zero Hunger: Nearly 50% of farmers have increased their food supply thanks to training on conservation farming. Gender Equality: 42% of the members of small farming groups are women. Women are given access to leadership training and allows women to take on levels of managerial responsibility they may not have previously had.
Future of Farming
Carbon-neutral Farming and beyond
Carbon-neutral farming
Next Generation Farming
Each sheep station we work with already hits the highest environmental standards. But increasing biodiversity and achieving carbon-neutrality is on the menu for each station we work with. Through our investments with Sheep Inc. we aim to help them achieve it.
One of the sheep stations we source wool from is Lake Hawea. One of New Zealand's first carbon-neutral sheep stations. The owners of Lake Hawea Station have been actively involved in environmental campaigning for over 20 years. They are planting 10,000 trees this year. And aiming to plant ten thousand more a year for the next ten years. Lake Hawea has also matched our ambitions of becoming 10x carbon-negative. Good to flock together.