100% Transparent journey
Click to find out more.
100% Transparent
Each sweater has a tag in the hem, made from castor beans and laser-engraved with a unique number. Inside is NFC technology. A tap of the phone lets you see the full story. Full transparency. The sweater's full creation journey. From which farms the wool came from, to the name of the person who hand-finished it. Its carbon footprint too. To remind you that everything has an impact. Everything has a story. And your sweater is part of yours. Full transparency. Just a tap away.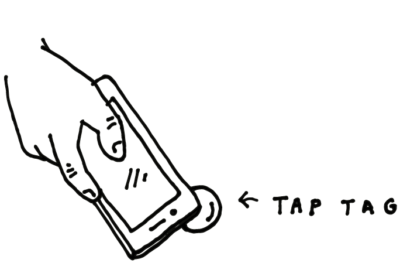 Spinning in Italy since 1850.
About our Italian yarn mill.
Our Italian yarn mill
New Zealand wool. Italian yarn.
3D KNITTED & Hand-Finished in Spain
Meet our Spanish knitters.
Our Spanish manufacturer
Meet our Spanish knitters
In the countryside outside Barcelona is Parillu's. A 25-year-old, second-generation family business run by Josep and his wife Carola. They pride themselves on combining the latest technology with artisanal expertise. They also make wine. It's nearly as good as their knitting.
They make our sweaters using Japanese Shima Seiki WholeGarment 3D knitting machines. And they finish each one off by hand with a 'smit mark' at the back of the collar, using leftover yarn that would otherwise go to waste. Circular thinking. Making each sweater a one-off.